Combines beauty and functionality…
A wide variety of applications can be planned. for under the membrane roof, both as a standalone or in a set. Our professional-quality guarantees a long life at a great price. Together with the ease of assembly and perfect build-quality, the Pagoda marquee series provides the perfect solution for a vast range of applications. Pagoda series tents are an investment that is also worthwhile in the long term.
Technology
Compact for ease of transportation, quick and simple to install. Perfect for uneven surfaces thanks to the adjustable-heightOur Pagoda Tent is a perfect combination of good looks, cost-effectiveness and functionality base plates. Constructed from aluminum hollow profiles. Edge beam of aluminum square tube. All steel parts hot-dip galvanized. Several pagodas can be connected together with special gutter parts
Covers made from PVC-coated fabric, flame-retardant according to DIN 4102, Fire Class B1. Fabric color white.

DOWNLOAD BROCHURE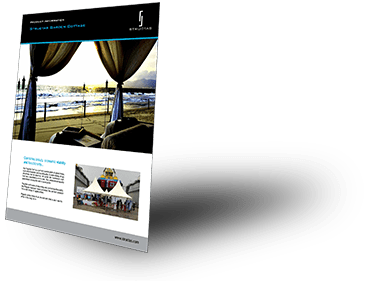 Download
DIMENSIONS

3x3

4x4

5x5

EAVE HEIGHT

cm

220

250

220

250

220

250

PEAK HEIGHT

cm

394

424

504

534

525

555

LONGEST COMPONENT

cm

290

390

490

MAIN PROFILE

mm

63 x 63 x 2