The Neo Tent Series is extremely versatile and offers lots of space for a wide range of events.
Available from 10m - 30m an ideal entry-level product for large tent systems. Whether for a successful trade exhibition or a magnificent party the Neo Tent Series provides a lasting impression on event organizers and for your guests. Everything in this system can be combined and interchanged with the fully developed technology of this particular modular system.
The Neo Basis Tent system: a tent rental company's most profitable rental asset.
The Neo system offers highly efficient solutions for VIP events, parties, exhibitions, promotions as well as tailor-made storage
facilities - from simple to extensive. We guarantee that all our structures are tested and approved in compliance with the applicable regulations. As all system components are available for years to come, the combination and expansion options are limitless.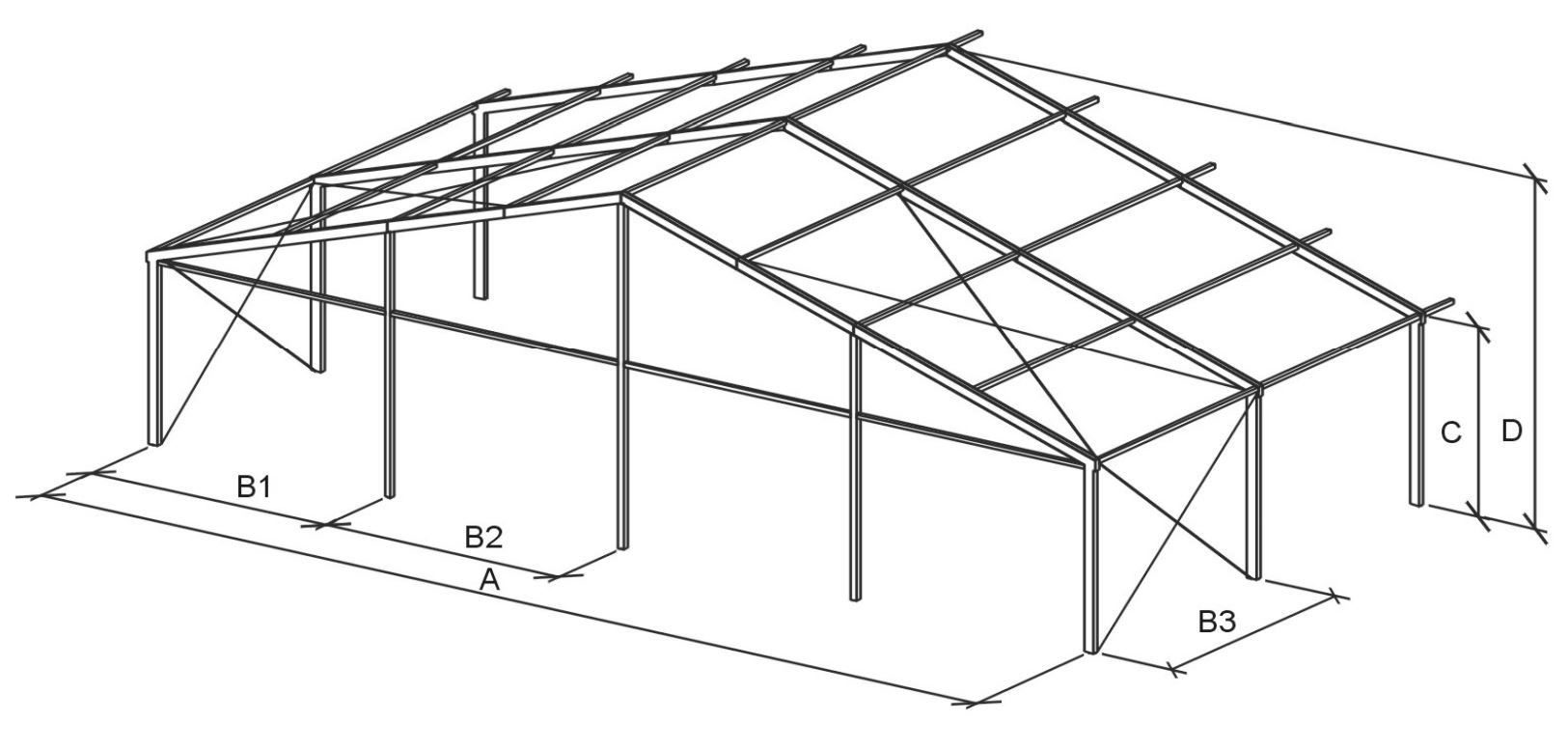 PRODUCT BROCHURE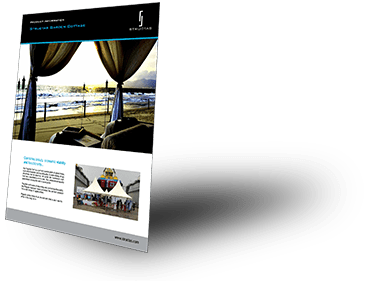 Download
Type

A

C

D

E1

E2

Longest component

Truss profile

Beam splice Possibilities

Width

Eave height

Ridge height

Inner dimensions

standard beam

optional

Eave

Ridge

(m)

(m)

(m)

(m)

(m)

(m)

(m)

(m)

(m)

10/340

10

3.240

4.870

3.160

4.770

5.700

220X110

5.0

-

10/400

10

3.840

5.470

3.760

5.370

6.050

220X110

5.0

-

15/340

15

3.240

5.610

3.160

5.510

8.100

220X110

7.5

5.0/2.5

15/400

15

3.840

6.210

3.760

6.110

8.100

220X110

7.5

5.0/2.5

20/340

20

3.240

6.400

3.160

6.300

10.720

220X110

10.0

7.5/2.5

20/400

20

3.840

7.000

3.760

6.900

10.720

220X110

10.0

7.5/2.5

25/340

25

3.240

7.180

3.160

7.080

8.100

220X110

7.5/5.0

10.0/2.5

25/400

25

3.840

7.780

3.760

7.680

8.100

220X110

7.5/5.0

10.0/2.5