With impressive size and features
Structas Maximo - A tent with unlimited configuration possibilities. With a width of 10m to 40m, the Maximo tent system is the most versatile of our large tents. Everything in the system can be combined and modified. In this way, it provides effective and efficient storage, prevents handling problems and is an extremely economical product.
We guarantee that all our structures are tested and approved in compliance with the applicable regulations. As all system components are available for years to come, the combination and expansion options are limitless.
The frame is made by STRUCTAS from a mixture of high-quality anodized aluminum and corrosion-resistant hot-dip galvanized steel.
Perfect For;
large-scale events
sporting events
High-end product launches
Trade Shows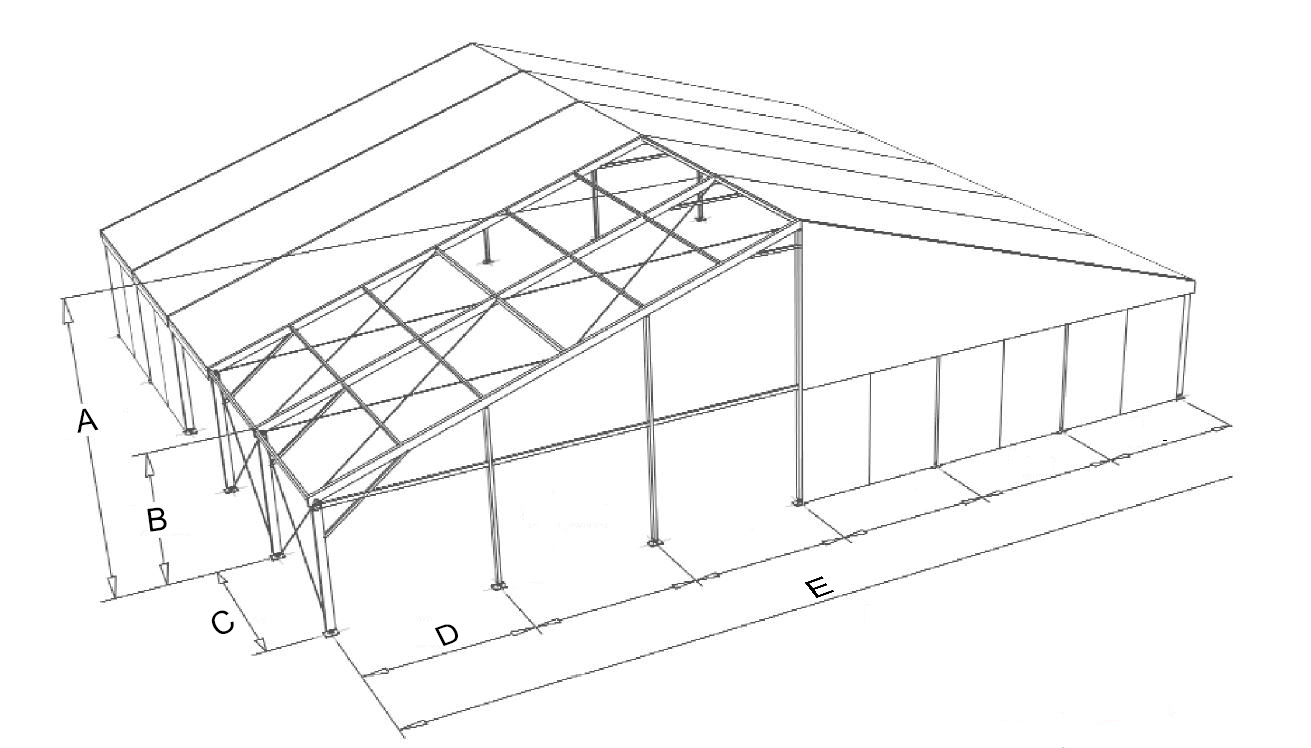 DIMENSIONS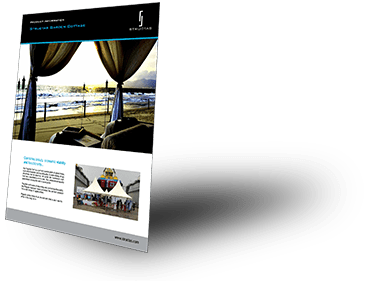 Download
TYPE

Span
(E)
Eave height
(B)
Ridge height
(A)
Longest
component
Truss
profile

(m)

(m)

(m)

(m)

(mm)

15.5/340

15

3.260

5.730

7.980

300x120

15.5/400

15

3.860

6.330

7.980

300x120

15.5/540

15

5.260

7.730

7.980

300x120

20.5/340

20

3.260

6.540

10.610

300x120

20.5/400

20

3.860

7.140

10.610

300x120

20.5/540

20

5.260

8.540

10.610

300x120

25.5/340

25

3.260

7.350

10.610

300x120

25.5/400

25

3.860

7.950

10.610

300x120

25.5/540*

25

5.260

9.350

10.610

300x120

30.5/340

30

3.260

8.160

10.610

300x120

30.5/400

30

3.860

8.760

10.610

300x120

30.5/540*

30

5.260

10.180

10.610

300x120

40.5/340*

40

3.260

9.780

10.610

300x120

40.5/400*

40

3.860

10.380

10.610

300x120

40.5/540**

40

5.260

11.780

11.640

300x120

50.5/340*

50

3.260

11.410

11.280

300x120

50.5/400**

50

3.860

12.010

11.680

300x120