04.04.2023
WAREHOUSE TENT TYPES AND OPTIONS
WAREHOUSE TENT TYPES
Warehouse tents, which are frequently preferred in almost every sector of the industry and have a wide usage area, can be set up in different types according to the needs of the businesses. Again, they can be installed in different configurations according to the usage and duration of the enterprises.
The most important feature of warehouse tents is that they can be configured according to the needs of the enterprise. You can decide together with your supplier which options are available for warehouse tents.
Warehouse tents are adapted to your business and needs by adding many different options to the aluminum construction frame it has.
The infographic below shows the options with which a warehouse tent can be set up.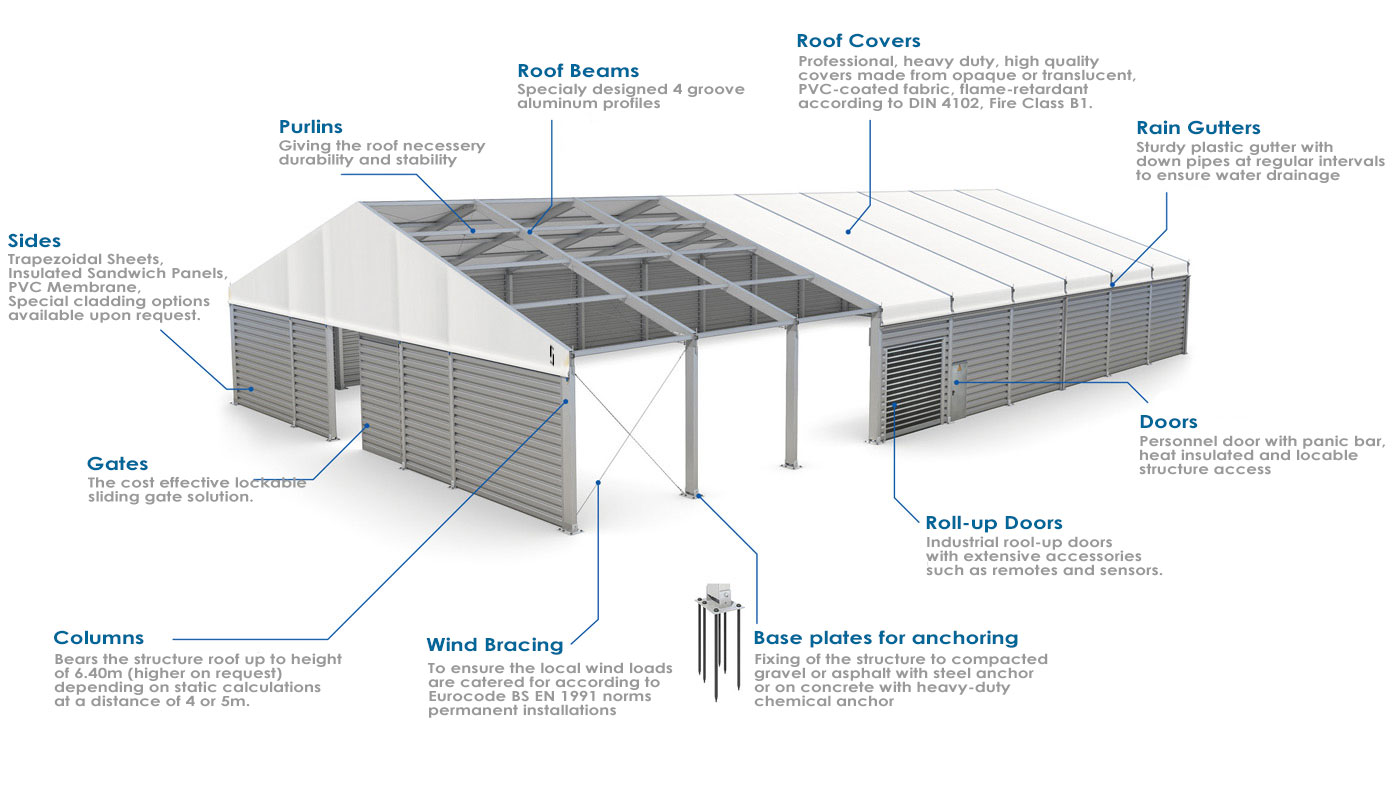 For example, PVC Membrane roof cover can be a light-proof blockout membrane, or translucent membrane covers that allow daylight in can be used. You can save energy that you will need for lighting with the daylight-permeable covers to be used in warehouse tents.
Side facades can be PVC membrane or covered with Trapezoidal sheet or Sandwich panel. The coating material to be selected is determined entirely in line with the needs of the business.
You can make your storage tent much more comfortable and productive with many options such as rain gutters and downpipes, spiral or sectional doors, personnel entrance doors, indoor lighting.
You can contact us to design your future warehouse according to your needs. Our consultants will design the most suitable structure for your industry together with you and present it to your service.