14.04.2023
WAREHOUSE TENT, PRODUCTION TENT, MAINTENANCE TENT, MAINTENANCE & REPAIR TENT, LOGISTIC TENT.
Leading Manufacturing and logistics companies rely on product solutions from Structas. In today's new economy conditions, companies need to respond quickly to fluctuating demands. Our modular temporary buildings meet these requirements. They are flexible in design and install quickly. From large logistics warehouses to additions to existing buildings or expansion of existing temporary buildings, we work to make companies faster and more efficient.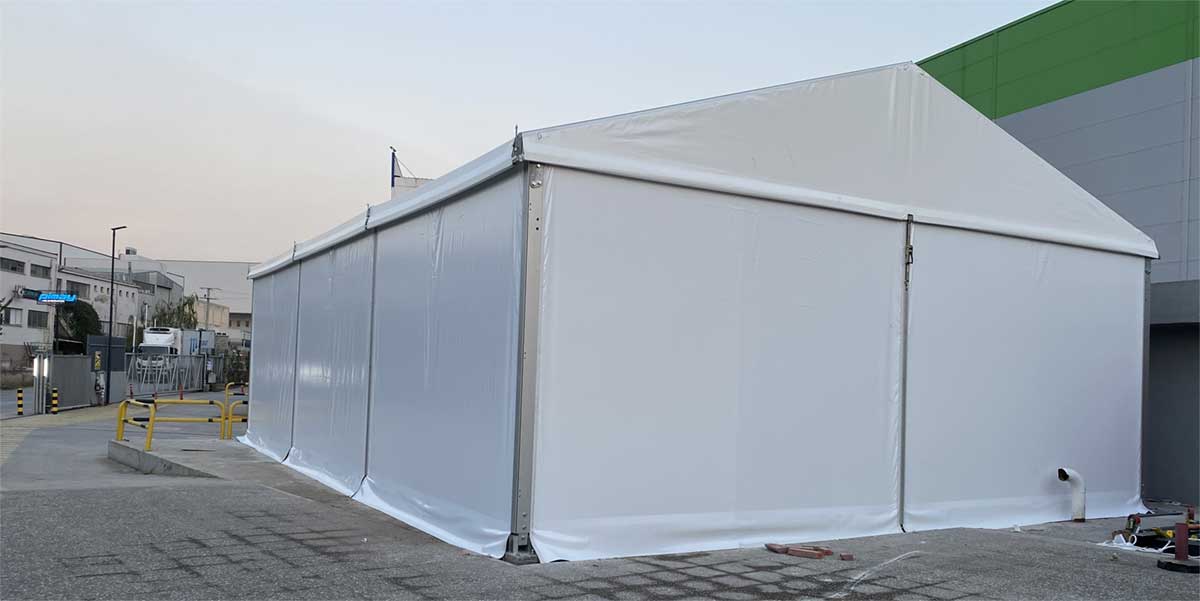 Structas will offer you unlimited options for the warehouse tent, tent production halls, repair maintenance tent, showroom tents you need. Please contact us for more detailed information.