25.03.2023
Do you need additional indoor spaces at your school?
Do you want your students to study in comfortable and safe environments and better focus on their studies?
Structas Modular tent systems offer you more than a traditional structure. With our modular tent systems, you can expand the indoor capacity of your educational institution both aesthetically and safely, and at the same time, you can make this investment in the most economical and fastest way.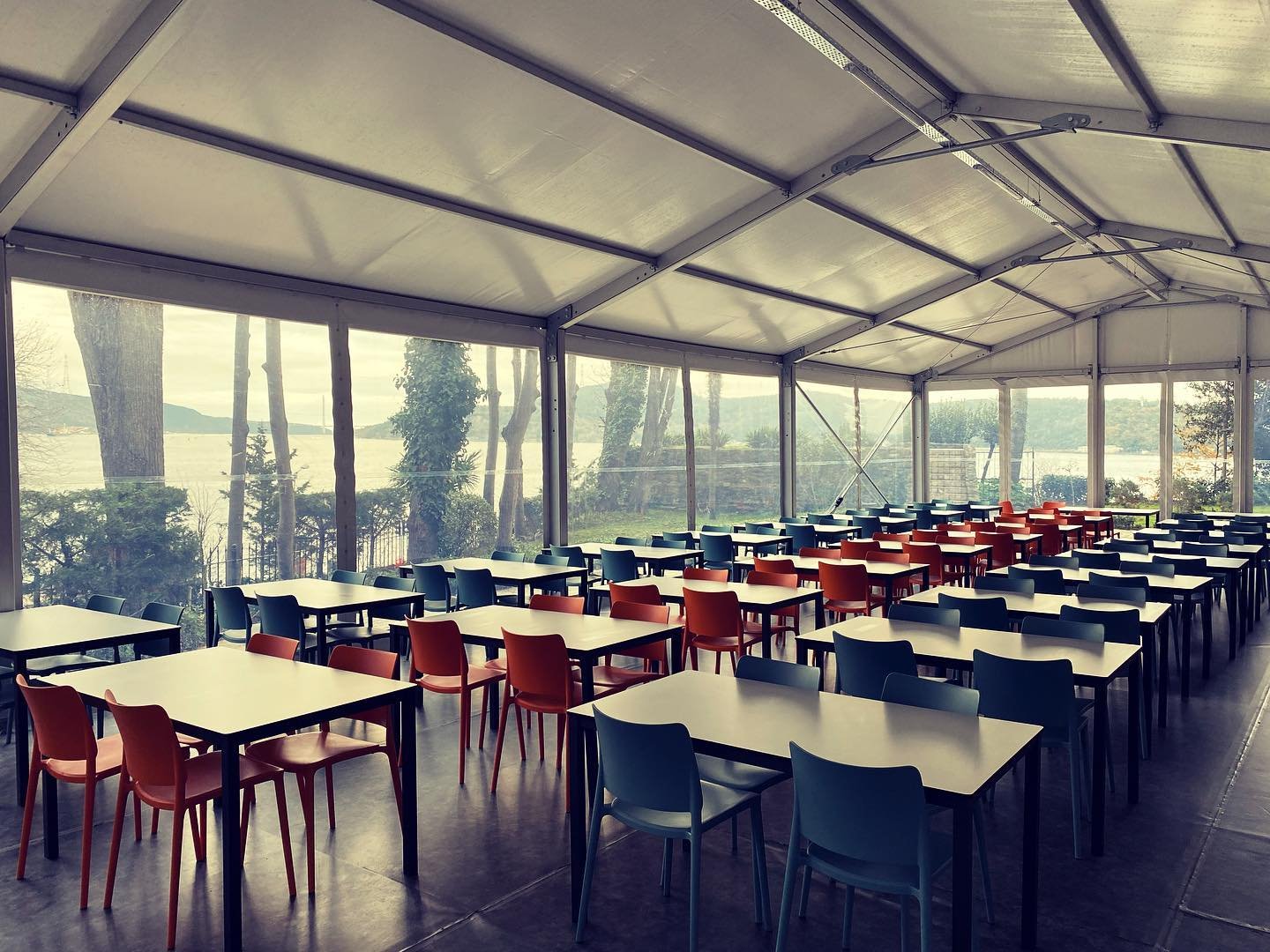 Our project was realized in Tarabya, Istanbul. In our cafeteria established with our EVO Series 12/340 x 25m Modular Tent, students got a safe and healthy place. Our modular tent is used both for the dining hall and for different events and organizations.